When we bought our house almost 17 years ago it was only 1 1/2 years old. Sadly it was not in the best of shape when we bought it. Over the years we have updated it, fixed things that broke, all the things you do to your home. Then there is my entry way laundry room. This is not a room I spend "quality" time in. I have mostly ignored it, done a few things here and there to better organize it, etc.
Time: 1 Days Cost: $40 Difficulty: Easy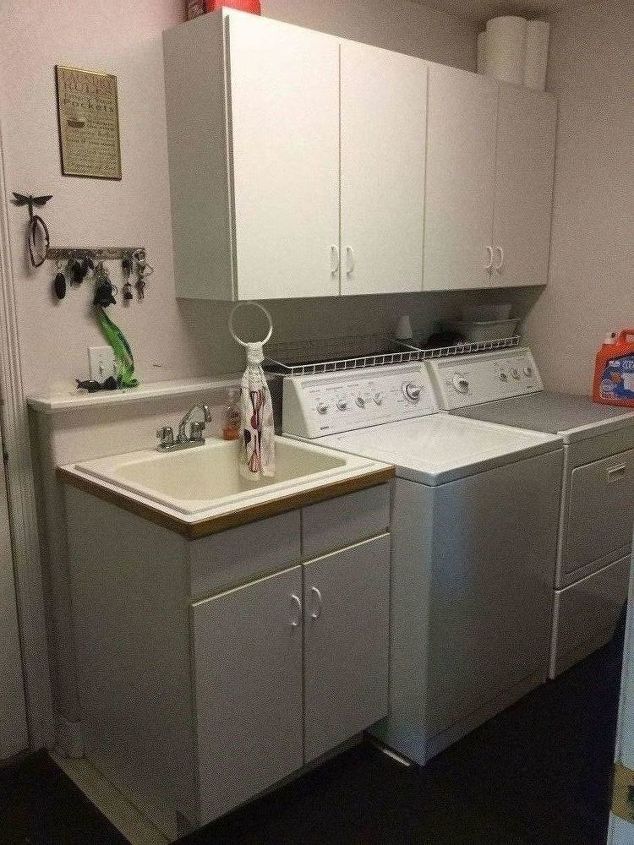 Recently I noticed that the cabinets were turning yellow in between the cracks.  It started to annoy me and I decided to give the room a little love – but on a very tight budget.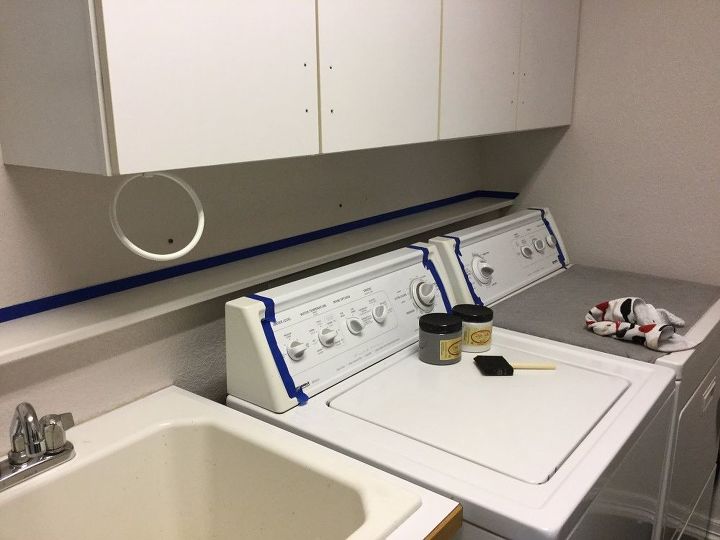 I painted the edges of the cabinets in the Fluff and the back ledge in the Hurricane.  I also painted the yellowing part of my washer and drier in the Hurricane as well.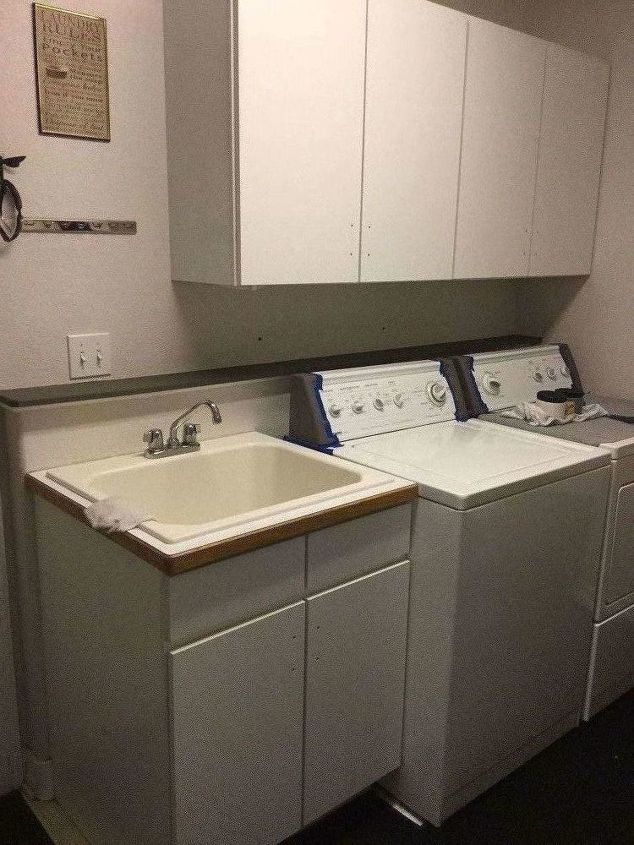 Once the paint was dry, I was ready for the cabinets.  I had bought some contact paper online.  I place the contact paper on all the doors and the sides of the cabinet.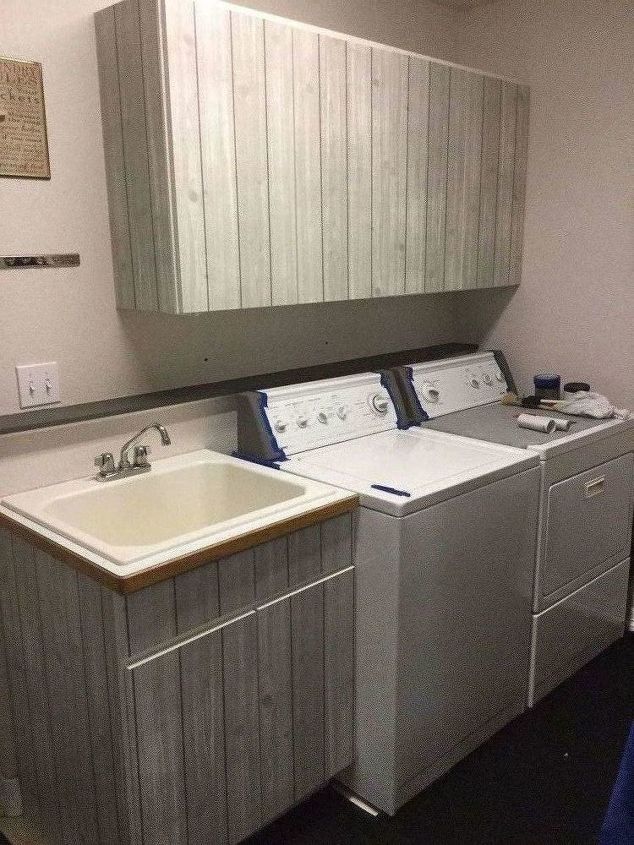 When the contact paper was all in place I was ready I put new handles on the cabinets. I also used Polycrylic to coat my Dixie Belle Paint on the ledge in the back.
Sponsored Sponsored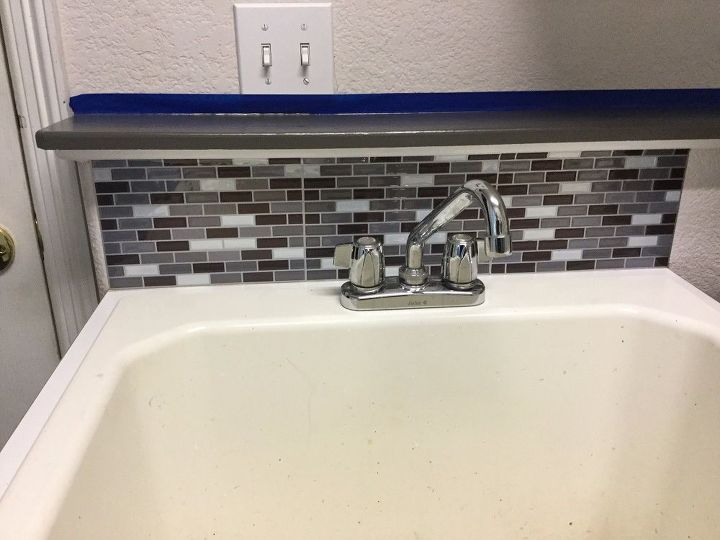 I have baskets above my washer and dryer.  I put these up because seems like things were always falling behind the washer and dryer and it added extra storage.  I decided to give them a face lift too by spray painting them with Rustoleum spray paint.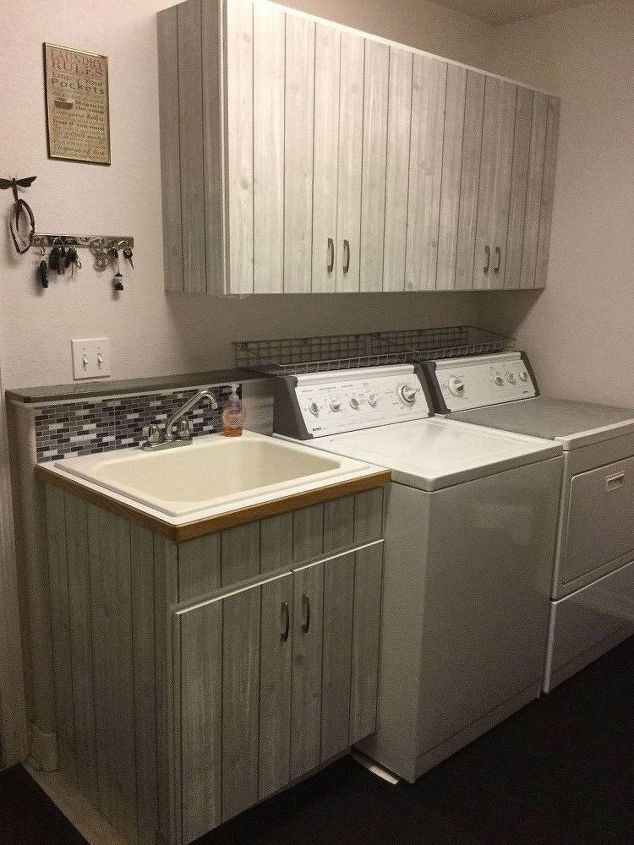 I was done in one day and had a fresh new look! Now I need to upgrade my laundry tub and faucet… that'll be next 🙂
We want to help you DIY, so some of the materials in this post are linked to sellers. Just so you know, Hometalk may collect a small share of sales from the links on this page.
Materials I used for this project: