I really wanted rustic herb gardens near the house. So, using things I'd found and saved, I came up with the following easy-to-make herb gardens. Enjoy!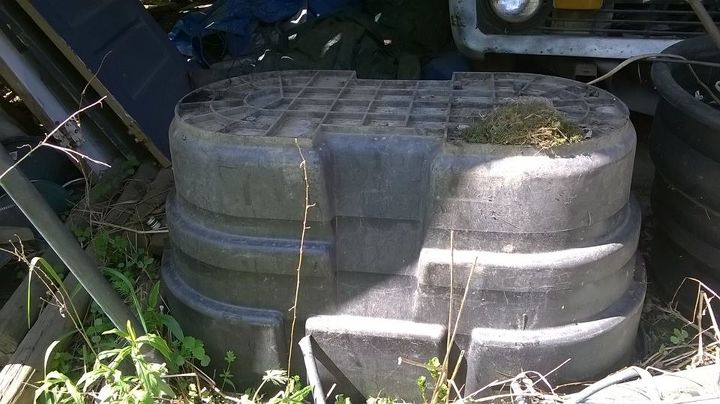 This was a leaky horse trough–hence the owner said "take it away!" It sat in my barn until I came up with a use for it.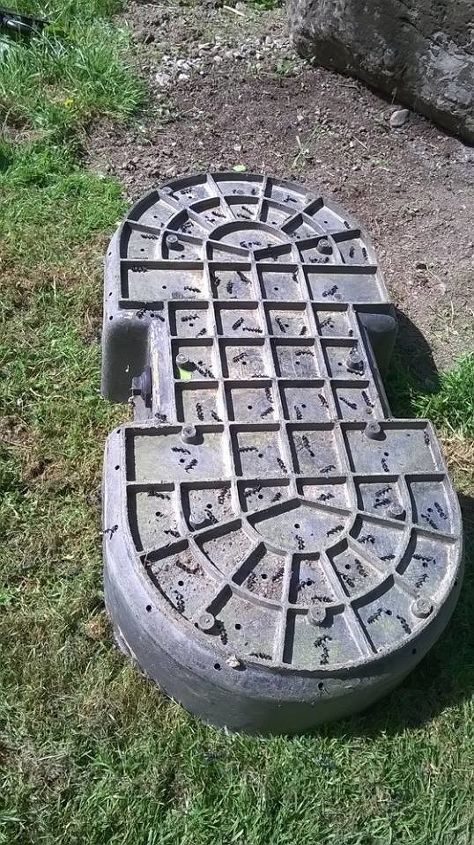 Then, I took a drill to the bottom of the smaller section which I had cut off. The holes allow for drainage.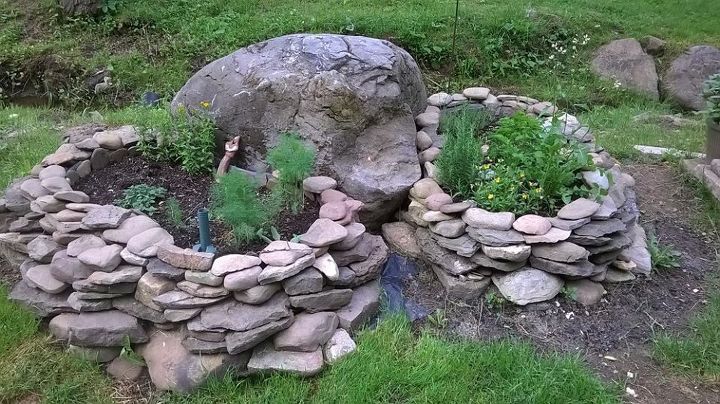 I placed my rocks in what's called a "dry stack" around the plastic tubs, covering them. This is the most time-intensive part, and some of the rocks are a bit heavy. After the mix was in the troughs, I planted herbs which I got for free from a local "Herb Festival." (You could buy them or buy some seeds and start them yourself…)
Materials I used for this project:
Leaky horse trough.   (At a local farm (FREE!))
Rocks   (From a local corn field (FREE!))
Herbs   (From a local "Herb Festival" (FREE!))