So I know you can find wall hooks all over the place, so this project is definitely meant for those who want to create or repurpose some wooden hangers they have lying around. I saw a wall hook that had metal hooks (that was super pricey) and thought some old wooden hangers would make for a fun and easy alternative. A couple of wooden hangers and a piece of wood board are basically all you need to make a multipurpose wall hook on the fly!
Time: 1.5 Hours Cost: $12-20 Difficulty: Moderate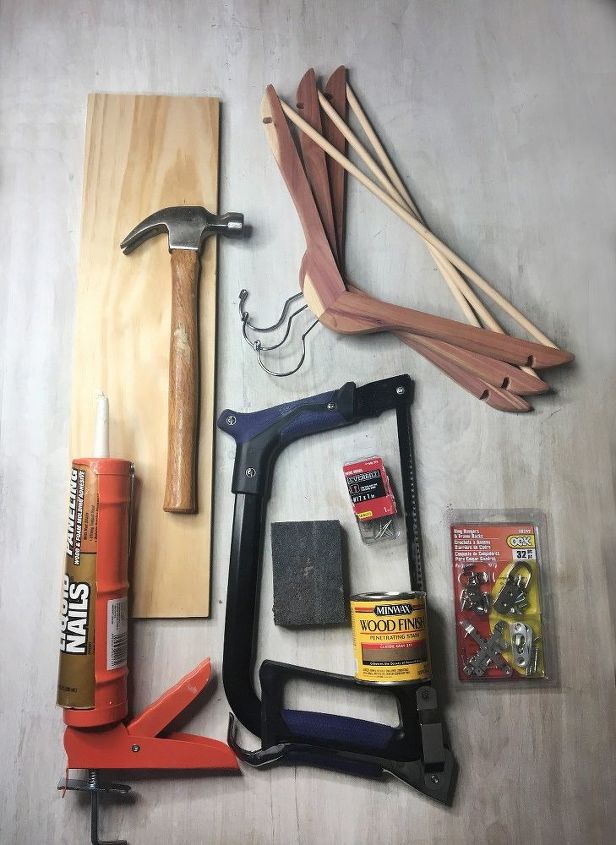 SUPPLIES:
-Wood Board
-Wooden Hangers (Raw, No Finish) I bought cedar ones from Amazon, but they have raw wood hangers at Ikea for a portion of the cost that I saw a couple days later…. of course
-Hacksaw
-Liquid Nails / Wood Glue
-Tack Nails
-Hammer
-Sand Paper
-Wall Hooks / Picture Hangers
-Stain (optional)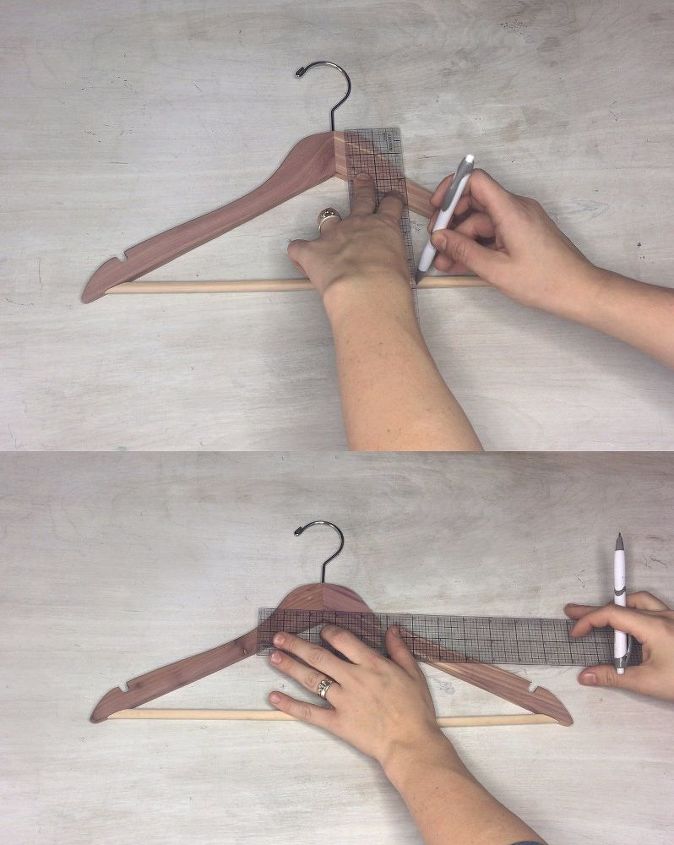 STEP 1: Draw a straight line through the both ends of your hanger about 5″ in.
Draw a straight line across the top of your hanger about 1″ or so beneath the base of the hook of the hanger.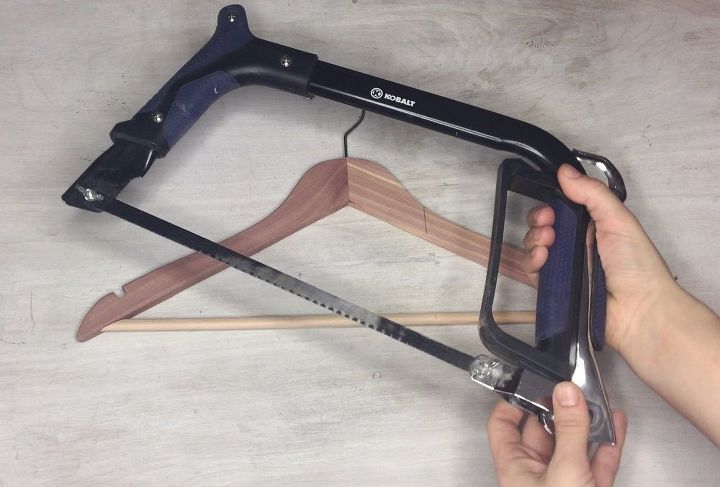 STEP 2: Grab your hacksaw and cut through the lines you have drawn.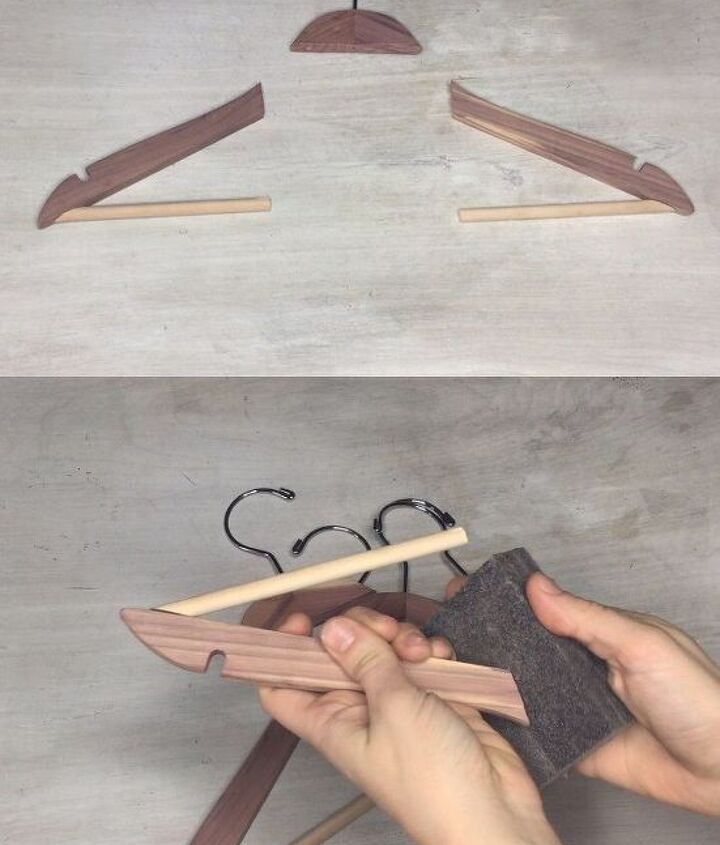 STEP 3: Your hanger should look like the top picture at this point. Cut as many of these as you would like for your wall hanger. I cut 4 hooks and 2 ends for my piece.
Sand down the edges of the cuts you have just made.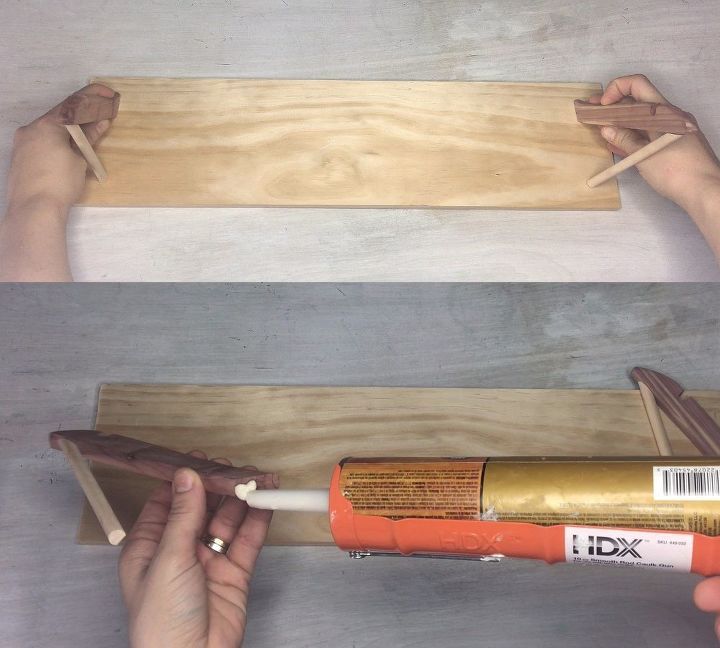 STEP 4: Grab your wood board and measure in and down evenly on either side. Place the ends of your hangers on either end. (You can add more of these if you want.
Glue the hanger ends in place and allow to dry.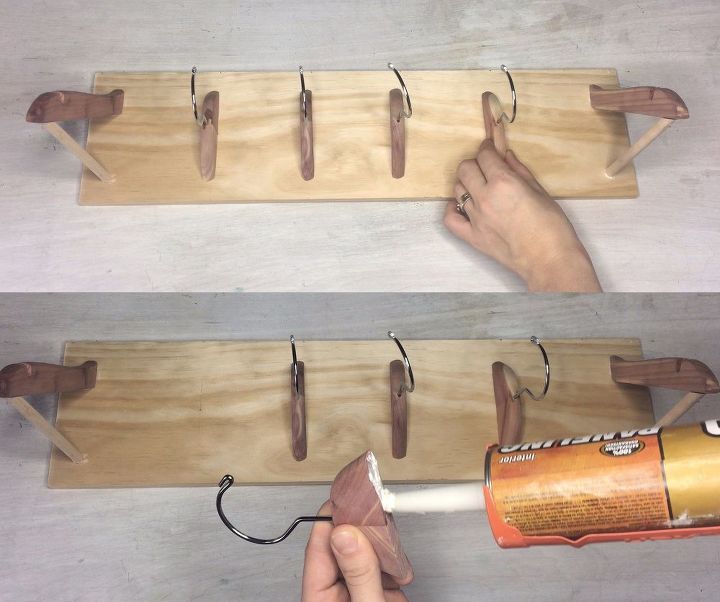 STEP 5: Grab the hooks you cut off and disperse them evenly between the ends you just glued to the board.
Glue your hooks in place.
*You can use hooks only if you want or ends only if you want… It depends on your needs.
Sponsored Sponsored

STEP 6: Once all the glue is dried it is time to secure your hooks and ends more securely with tack nails. Grab a hammer and drive the tacks through the pieces and into the wood board. *I added tacks on either side of the hooks and also one through the thick piece of the end.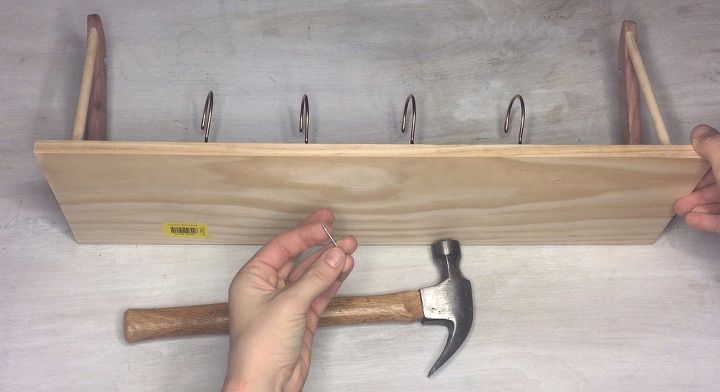 STEP 7: For the thin piece of your hanger you can drive the tack nail through the back of the board and into the added piece. (I hope that makes sense)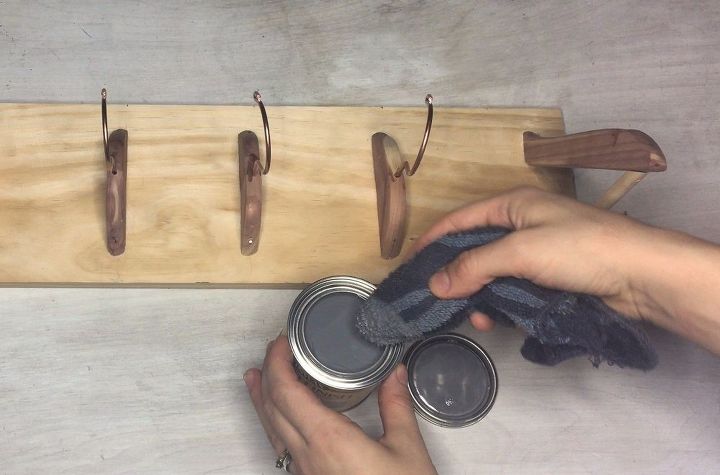 STEP 8: If you want to stain or paint your piece go ahead and do that now.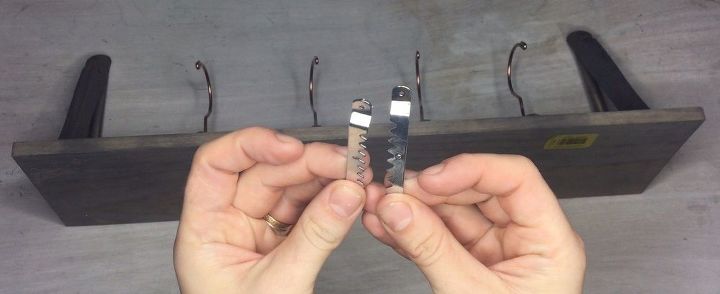 STEP 9: Once your stain or paint has dried you can go ahead and add the picture hangers to the back of the wood board so you can hang your piece.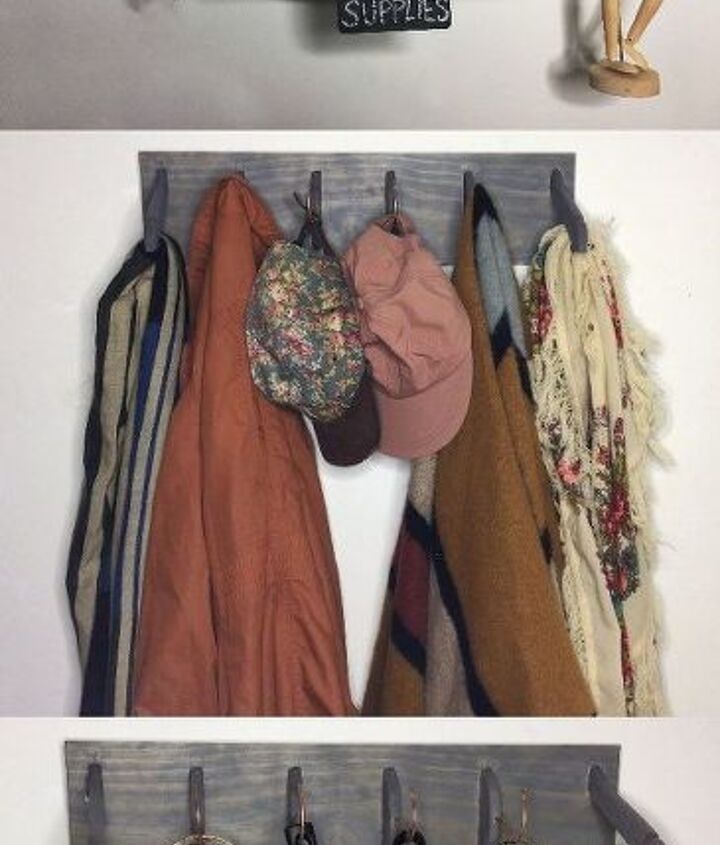 STEP 10: Now hang your hooks and place on them whatever you would like!
*If you want you can flip the piece and place a shelf on the straight edges of the hanger ends as well!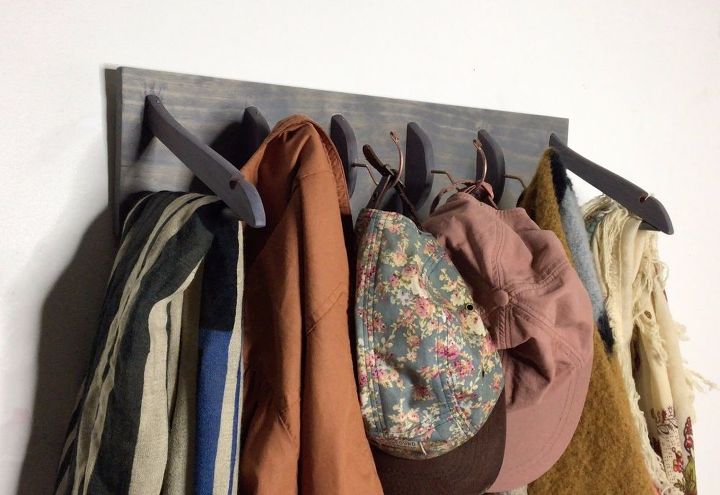 I made mine pretty small, but you could make this thing as long as you would like as long as you ensure you have plenty of picture hangers to support the weight of a larger hook.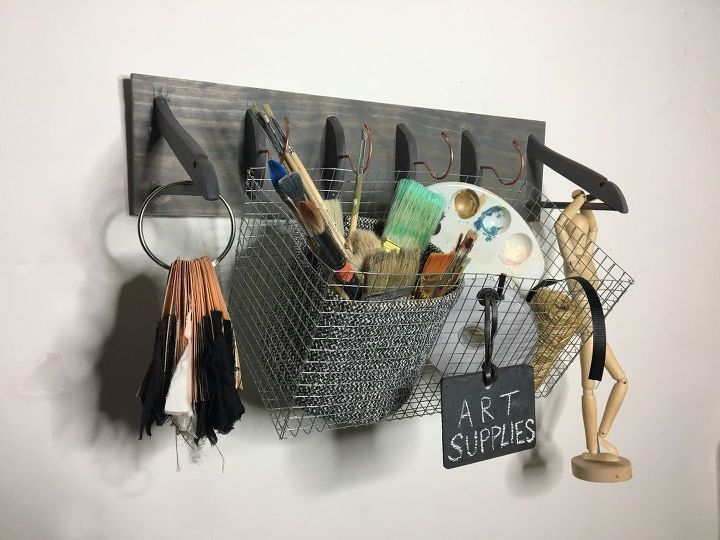 You can hang some baskets from the hooks and place smaller items on the wall as a space organizer! You could also hang planters from it and make it a living wall!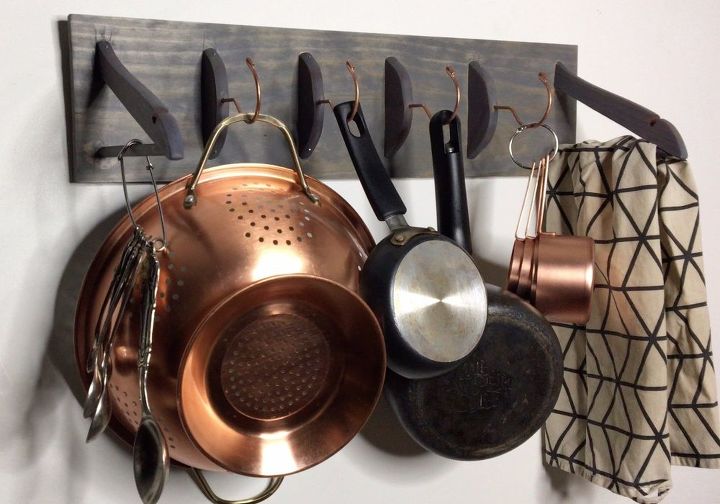 You could also hang this in the kitchen and use it for pots and pans and some other standard kitchen items! This thing can be used anywhere!
Materials I used for this project:
CedarFresh Red Cedar Wood Clothes Hanger with Fixed Bar and Swivel Hook, Set of 4

  (

Amazon

)

Wood Board

  (

Home Depot

)

Gray Wood Stain

  (

Lowe's

)

Hacksaw

  (

Lowe's

)

OOK 32-Piece Ring Hanger and Frame Back Kit

  (

Home Depot

)

Everbilt Tack Nails

  (

Home Depot

)